As a human Being and Happening, Huey Walker merges various Influences in his musical and artistic Doings, having a strong relation to Minimalism and meditative, synaesthetic Experience, yet being also steeped in endless, contrite Melancholia.
Minimalism, Meditations, Melancholia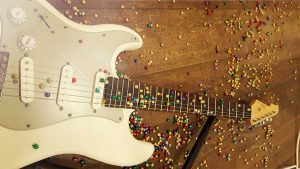 As a Musician, his Work spreads from longform Live-Recordings of Drone Music over luscious Labyrinths of mangled Live-Loops to an unconventional, ragged Approach of playing the Guitar, with hints of impromptu Freakouts and soothing, lullabic Noodlings.
His timbral Explorations root in the Fields and Principles of Aleatoricism, Improvisation and Minimal Music.
Based on various live-looped and modulated Soundsources, he developes a pulsating, static Reeling and winching Whirrings with a lean to Freefrom Freakouts and the joyful, synaesthetic Sides of well-tempered Noise.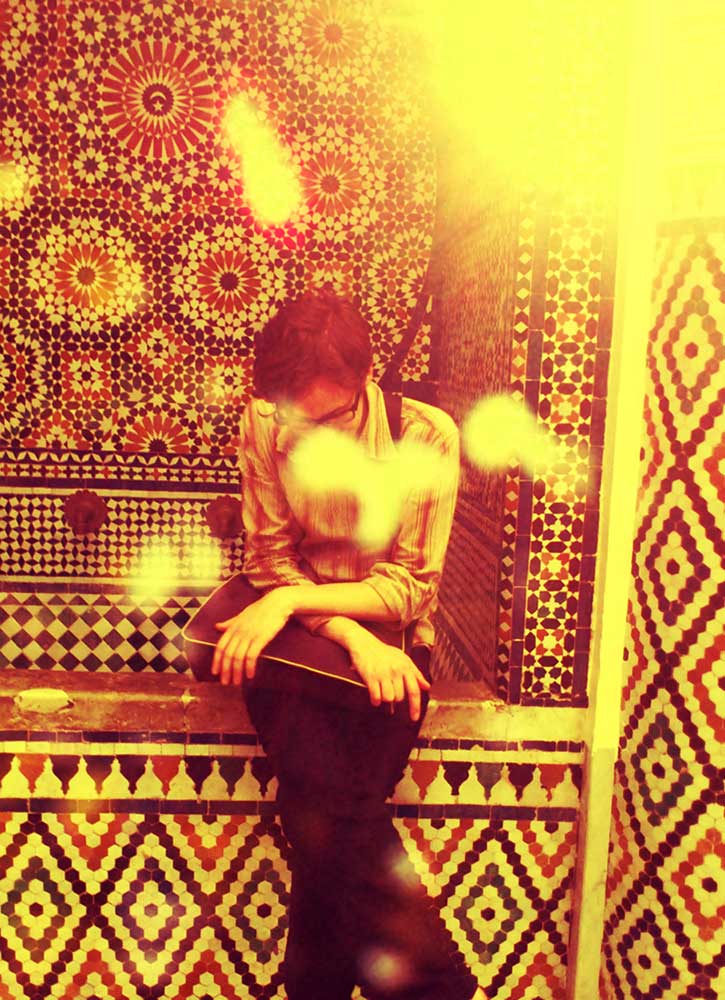 Aspects of Minimalism and Meditation are just as inherent as Concepts and Aesthetics of Noise and Post-Punk. The Music layers and condenses Fragments of various Soundsources, organizing Disorder, merging them into a Maelstrom of Sounds, generating Structure with Repetition, unraveling Repetition into Drones and crystallizing Themes and Schemes from Artefacts of a musical Process, sharpened by being formed into Patterns and Structures.
Blistering Billows of marbling Textures
Often the Journey starts on an intuitively picked and spun Guitar or even multiple Guitars brought to Sound by mechanic Installations.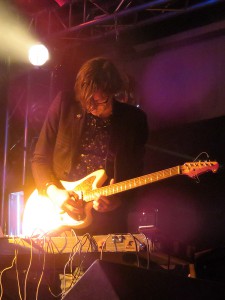 With additional synthetic, bowed, plucked and resounded Instruments, Tapeloops and a plethoric or punctuated use of Effects, Huey Walker dwells in the poetic and vibrant Areas of Music, generating blistering Billows of marbling Textures and blissful musical Movements with freewheelin' Overtones.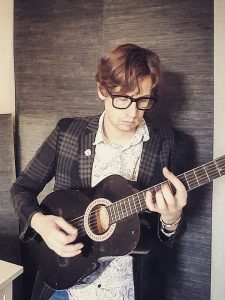 Folky Guitar-Pickings stumble upon Elements of glitchy Leftfield-Electronica, alternating with Passages of stirring Drones and buzzing Tones.
Combining the endearing Melancholia and DIY-Aesthetics of Lofi-Homerecording with the psychedelic Qualities of early Cosmic Music and the psycho-acoustic Gravities of spectral Processings and glistening Buzz, Huey Walker is always in search for the ideal, endless Hum.
Huey Walker aka Martin Hiller
Huey Walker is a musical moniker of Martin Hiller. He grew up in Berlin and now resides at the Baltic Sea.
He has collaborated with various people, projects and institutions and played on various stages, festivals and spaces.
Label, Writings, Graphic Design
He runs the label Rakkoon Recordings, releasing his own music, as well as recordings by The Kanadagans (of which he is a member) and the no wave / post-rock-band [broːm].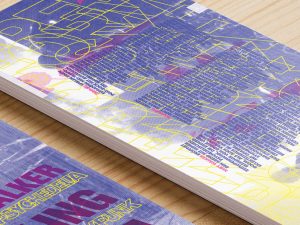 He ocassionally writes about music and other artefacts of a cultural life. He published in newspapers and magazines and runs the online-mag Kommen People – Magazin für Leute, Lebensart und Langeweile.
With Nouvelle Walk – Atelier für visuelle Wege, he tries to be a graphic designer with a focus on printed media.
Related Links